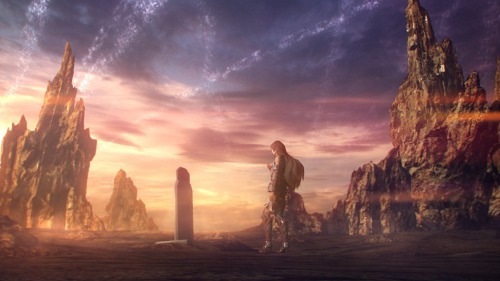 Phantasy Star Nova was only revealed 4 days ago, but we seem to be getting a lot of information on it already. For example it has been confirmed that the Resonance of Fate developers tri-Ace will be making this Phantasy Star Online 2 spin off. In terms of gameplay it seems that this title will be taking a page out of Monster Hunter's book by allowing you and your friends to team up against massive 'Gigantes', huge creatures that roam the world. The game will also have a single player campaign which will see you disregarding the main source of power in the Phantasy Star universe, and instead have you living off the environment.
Phantasy Star Nova seems to have more of a single player focus overall. There will be many real time cutscenes and themes have even been revealed for the plot. Sega have proven this by stating that 'commitment' plays a big part in the story. Unfortunately there's no word on a Western release for this or Phantasy Star Online 2 just yet but we'll keep you in the know here on Sega Addicts!
In the meantime hit the jump to see some really awesome looking screenshots.
[Source: Siliconera]