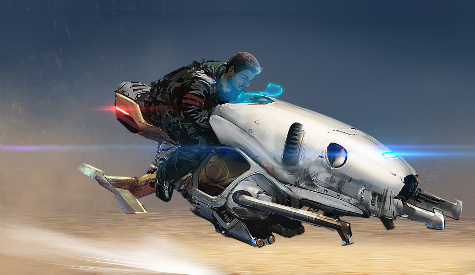 A few weeks ago we saw the remake of Flashback. the 1992 classic, being released on XBLA. Now we are due to see a PC release on 1st October, in just a few days.
For those who have never laid eyes on the original best-seller, I shall summarise the storyline for you: It's damn good – play it and find out!
Despite its promising trailer showing memorable stages from the original plus additional high-action scenes extending what was, in reality, a fairly short game, the remake was not received mixed reviews scoring a mediocre 50/100 (subject to change) on Metacritic. I remember my first experiences of the original – sitting in my Uncles house watching him rendezvous with Ian to restore his memory…my 5 year old self then having a shot and failing drastically…goodtimes.
I feel that because of my love for original, I should give the remake a quick fondle, but will it spoil my fond memories and childhood experiences? Have you played it? Is it worth my time? Let me know below!
[Source:  RockPaperShotgun ]