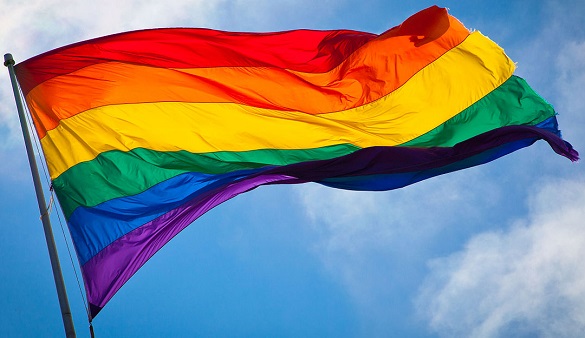 Violence in games, sex in games, misogyny in games, racism in games – we've heard it all. We're so very familiar with the frequent discussions regarding the affect videogame content has on children, individuals, and society, as well as the ever present tropes that verge on inequality. But despite a fixation on the controversial, discussions such as these, held by gamers and the gaming press, are helping to build a better industry.
But one can't help but feel that things aren't changing quickly enough. There's no lack of progressive indie developers and smaller dev teams throwing thought provoking and thought challenging content into the mix, but the number of larger development studios and massive publishers doing the the same is disproportionately low.
Many large publishers use their size as a way to dodge bullets, dodge accountability and dodge responsibility – hiding in plain sight – e.g. Sega and the Aliens: Colonial Marines scandal. But there comes a time when even the largest companies are unable to simply close their eyes and hope the bad times simply go away.
Mario & Sonic at the Sochi 2014 Olympic Winter Games is an officially licensed tie-in to the 2014 Winter Olympics and as such, Sega and Nintendo are inextricably tied to the associated controversy surrounding Russia's recently introduced "anti-gay" law.
Sega and Nintendo cannot keep quiet. Both companies have no choice but to take a stance on such blatant discrimination. Read on to find out why.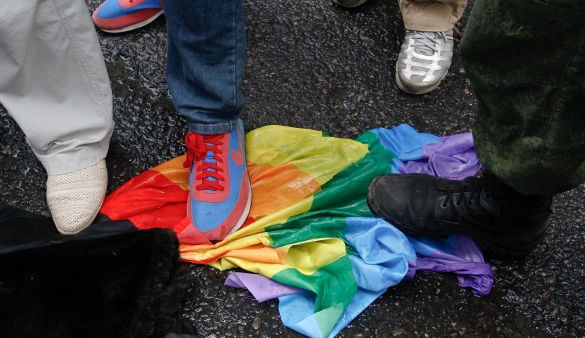 On July 4th 2007, the Russian city of Sochi was elected by the International Olympic Committee as the host of the 2014 Winter Olympics. Almost six years later on May 17th 2013, Sega and Nintendo proudly announced Mario & Sonic at the Sochi 2014 Olympic Winter Games for the Nintendo Wii U. The new title is a continuation of the immensely popular Mario & Sonic series which sees characters from the two iconic series come together to compete under the globally inclusive banner of the Olympic Games – a rather fitting union of these former rivals if you ask me.
But neither Nintendo, Sega nor the International Olympic Committee could have anticipated the oncoming and ongoing controversy that has already left its mark on the globally recognisable sporting event.
On June 30th 2013, Russian President Vladimir Putin signed an ambiguously worded bill that made illegal any "propaganda" that promoted "non-traditional" sexual relationships to children. As of now, it is illegal in Russia to be openly gay, bi, transgender, intersex or any sexual orientation, be that physical or physiological, that cannot "naturally" produce children. Additionally, even those who are heterosexual cannot openly support non-heterosexuality in any way shape or form.
Here's the recently amended Article 6.21 of the Code of the Russian Federation on Administrative Offences, as translated by PolicyMic:
Propaganda is the act of distributing information among minors that 1) is aimed at the creating nontraditional sexual attitudes, 2) makes nontraditional sexual relations attractive, 3) equates the social value of traditional and nontraditional sexual relations, or 4) creates an interest in nontraditional sexual relations.
If you're Russian: Individuals engaging in such propaganda can be fined 4,000 to 5,000 rubles (120-150 USD), public officials are subject to fines of 40,000 to 50,000 rubles (1,200-1,500 USD), and registered organizations can be either fined (800,000-1,000,000 rubles or 24,000-30,000 USD) or sanctioned to stop operations for 90 days. If you engage in the said propaganda in the media or on the internet, the sliding scale of fines shifts: for individuals, 50,000 to 100,000 rubles; for public officials, 100,000 to 200,000 rubles, and for organizations, from one million rubles or a 90-day suspension.
If you're an alien: Foreign citizens or stateless persons engaging in propaganda are subject to a fine of 4,000 to 5,000 rubles, or they can be deported from the Russian Federation and/or serve 15 days in jail. If a foreigner uses the media or the internet to engage in propaganda, the fines increase to 50,000-100,000 rubles or a 15-day detention with subsequent deportation from Russia.
If you're having trouble understanding what the actual offence described above is, then don't be alarmed, you're not alone. In fact, the new law has been interpreted by the authorities and citizens of different Russian federal subjects in many different ways. At its "best", the law forbids gay rights parades and demonstrations. At its worse, the law has allowed an already dangerously homophobic culture to run wild.
The following section of the article contains content that some may find disturbing. Reader discretion is advised.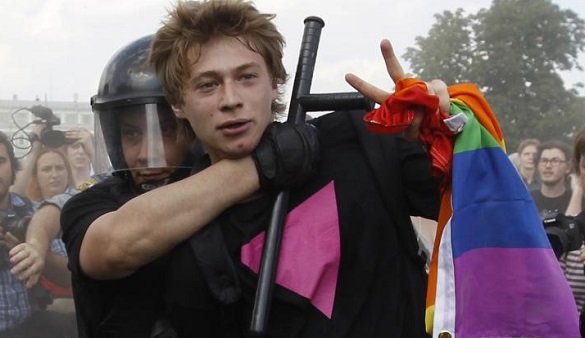 On May 13th 2013 PinkNews reported via the Agence France-Presse on the brutal murder of a 23 year old man by a gang of Russians after they had allegedly found out that he was gay. The young man, who resided in the Russian city of Volgograd had been repeatedly raped with beer bottles and smashed over the head with a rock. Less than a month later, Reuters reported on the death of a man who was stabbed and trampled to death by a gang of men. The men then put the victim's corpse into his own car and burnt it – because he was gay.
Since Putin's signing of the aforementioned bill, Russian hostility towards LGBT persons has worsened dramatically. Several neo-Nazi organisations have sprung up throughout the country, each with the intent purpose of naming and shaming "paedophilic" homosexuals. To Western spectators, the most infamous of these groups is Occupy-Pedofilyay (Occupy Paedophilia), led by Maxim Sergeyevich Martsinkevich a.k.a. "Cleaver".
For those unfamiliar with the name, Martsinkevich is the former leader of the now disbanded neo-Nazi group Format18 – the "armed wing" of the Russian National Socialist Society – which was, according to a report by The Guardian, responsible for hundreds of racially motivated murders between the years 2005-2008. Martsinkevich now organises the entrapment and subsequent humiliation of young gay teenagers via Occupy-Pedofilyay because, as far as they're concerned, homosexuality equals paedophilia.
Posting personal adverts online, the group lure young gay men onto fake dates, at which point they abduct their victims and torture them into revealing their sexuality as well as other personal details. Photographs and video footage are then circulated online and sent to the family and friends of the victim.
On August 6th 2013, LGBTQ Nation reported on the abduction of a 23 year old, homosexual, Uzbekistani citizen in Russia by Occupy-Pedofilyay through the above method. The victim was allegedly stripped down to his underwear, covered in paint and urine, and forced to pose for photographs whilst holding a sex toy and performing the Nazi salute.
Only a month ago, a similar event was reported by PinkNews in which a foreign, homosexual student in Russia was beaten, forced to strip and admit his sexuality on camera before being raped with a bottle – at gunpoint. The video below – which contains no graphic violence, but is nonetheless unsettling – shows an even younger boy being apprehended by a group of skinheads after being lured in by a fake personal ad.
Warning: Some readers may find the following video distressing.
Considering that these are only a fraction of similar reports of Russian homophobic hate crimes that litter the internet, one would expect some level of sympathy from the Kremlin. Unfortunately, Russia is headed by the likes of Vitaly Milonov, the author of the controversial law in question, who does not believe that there are gay, Russian teenagers being harassed at all. In fact, in an interview with British personality Stephen Fry and reported by PinkNews, Milonov explained that such claims were simply stories created to indoctrinate children and even went as far as to claim that the relatively gay-friendly United Kingdom has been "destroyed by liberalism".
One would be forgiven for wondering what place a discussion on LGBT rights, fascist neo-Nazi groups and international politics has on a Sega fan site. However, a full appreciation of the current situation for LGBT persons in Russia is needed to truly understand the significance of Sega's role in this ethical complex. But even though Sega are implicitly linked to the controversy surrounding the 2014 Winter Olympics, in what way can the release of Mario & Sonic at the Sochi 2014 Olympic Winter Games make a bad situation worse?
Simply put: Olympics = Money.
Think about it: Architects, construction companies, private security firms, organisers and on-site staff, all paid with Russian money. But the economic boost grossly outweighs the initial costs: hotels, restaurants, airlines, public transport, shopping and tourism hotspots in general will rake in the rubles from a practically guaranteed surge of foreign visitors.
Outside of Russia we have individual athletes whose good performance is rewarded with bonuses from corporate sponsorship deals and even cash prizes from their home country's Olympics committee.
The International Olympic Committee (IOC), despite its "not-for-profit" status, earn stacks of cash from its own corporate sponsors which include the likes of MacDonald's, Coca-Cola, Procter & Gamble, Samsung, General Electric and many, many more. The IOC also "sell" the broadcasting rights and the rights to Olympic trademarks to the highest bidders.
One particular IOC "partner" is International Sports Multimedia – a company that holds the rights to all official Olympics "interactive entertainment software", and thus the company to whom both Nintendo and Sega have struck up a deal with in order to develop Mario & Sonic at the Sochi 2014 Olympic Winter Games.
And people wonder why the IOC is so unwilling to move the 2014 Winter Olympics to Vancouver…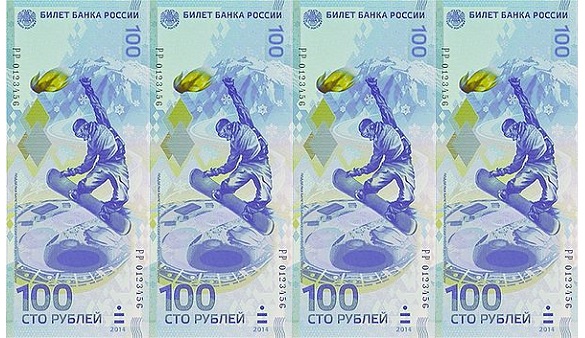 So, the development and publication of Mario & Sonic at the Sochi 2014 Olympic Winter Games – which launches three months before the sporting event itself – generates cash for Nintendo, Sega, International Sports Media and the IOC, which in turn uses its share to increase the global awareness of the 2014 Winter Olympics. Increased awareness equals increased spectators and tourists, which sends wads of rubles directly into the coffers of the vehemently anti-LGBT Kremlin.
At the same time, Mario & Sonic at the Sochi 2014 Olympic Winter Games paints a happy-go-lucky picture of the Russian hosted 2014 Winter Olympics to consumers around the world – consumers that will consist of a spectrum of ages, ethnicities, religions and genders, including children and – perhaps of greatest importance – young LBGT persons.
And this, dear readers, is the problem that this article has been working to highlight: By continuing the Mario & Sonic at the Sochi 2014 Olympic Winter Games project, Sega and Nintendo are indirectly funding the Kremlin's anti-LGBT regime as well as explicitly promoting a global sporting event that will be held under said regime. Additionally, Sega and Nintendo now run the risk of having their two most profitable IPs– Mario and Sonic – forever associated with one of the most controversial sporting events of the 21st century.
These two videogame industry giants are most definitely stuck between a rock and a hard place. The controversy surrounding Russia's recently passed law and the 2014 Winter Olympics is not something Sega and Nintendo would ever have wanted to get involved in, and it's likely that the relevant deals to produce Mario & Sonic at the Sochi 2014 Olympic Winter Games were made years ago.
Cancelling Mario & Sonic at the Sochi 2014 Olympic Winter Games as a sign of protest would be a financial blunder, but would drastically boost each company's image to consumers and the gaming press. However, sitting tight and releasing the game as planned implies that neither Sega nor Nintendo care about the controversy and the plights of the LGBT persons it effects.
In the name of fairness, I contacted both Sega and Nintendo's PR departments to see if either company had an official stance on the aforementioned conundrum. Here's a breakdown of my communications via email:
2-Sep-2013 – Contacted Nintendo UK via their general PR email address
11-Sep-2013 – Sent a friendly reminder
18-Sep-2013 – Sent a friendly reminder
8-Oct-2013 – Sent a friendly reminder & explained our intention to run an article on the topic
Present day – No response
23-Sep-2013 – Contacted Nintendo's PR representatives in the following countries:
Russia
Netherlands
Australia
USA (via GolinHarris)
Canada (via Cohn & Wolfe)
23-Sep-2013 – Samantha Eng of Cohn & Wolfe kindly informed me that she'd pass my questions to Nintendo
Present day – No response
2-Sep-2013 – Contacted Sega via their general "Media" email address
11-Sep-2013 – Sent a friendly reminder
8-Oct-2013 – Sent a friendly reminder & explained our intention to run an article on the topic
Present day – No response
2-Sep-2013 – Contacted Sarah Head, Senior PR Executive of Sega Europe
11-Sep-2013 – Sent a friendly reminder
11-Sep-2013 – "Nintendo UK are publishing Sochi 2014 – you will need to contact them"
11-Sep-2013 – I explained that Sega surely holds some responsibility
11-Sep-2013 – Sent a friendly reminder
8-Oct-2013 – Sent a friendly reminder & explained our intention to run an article on the topic
Present day – No response
23-Sep-2013 – Contacted Megan Davis, Office Manager at Sega Europe
8-Oct-2013 – Sent a friendly reminder & explained our intention to run an article on the topic
9-Oct-2013 – "Any queries on this should be directed to Kellie Parker"
23-Sep-2013 – Contacted Kellie Parker, Senior Online Community Manager & Social Media Strategist of Sega of America
8-Oct-2013 – Sent a friendly reminder & explained our intention to run an article on the topic
Present day – No response
Draw your own conclusions from this list of non-responses if you will, but it seems to me that Sega and Nintendo are actively ignoring my requests for clarification on each company's stance on the 2014 Winter Olympics controversy. It could be said that the respective PR departments of each company may simply be too busy to reply, but I'd beg to differ.
On September 18th 2013, I sent three emails to three individuals regarding three different matters. Here's the response times:
To – Kellie Parker, regarding Phantasy Star Nova's Western release
From – Kellie Parker, "no plans to release Phantasy Star Nova in the western market"
Response time – 4 hours, 25 minutes and 12 seconds
To – Nintendo UK PR, regarding Sonic Lost World and Bayonetta 2 assets
From – Emily, Directed me to the online Nintendo asset library
Response time – 1 hour, 17 minutes and 44 seconds
To – Hardlight Studio, regarding Sonic Dash Android version
From – Megan Davis, "There will be an Android Version of Sonic Dash"
Response time – 1 minute and 16 seconds
Granted, these were simple questions with simple answers, but the fact remains that they could have been ignored, especially with regards to Phantasy Star Nova. But it would seem as though Sega and Nintendo, for whatever reason, are actively ignoring my questions regarding the 2014 Winter Olympics controversy and Mario & Sonic at the Sochi 2014 Olympic Winter Games.
But what about other "videogame journalism" outlets with greater readership and influence than Sega Addicts? Surely Sega and Nintendo cannot ignore everyone, can they?
Unfortunately, one of two things is happening: Either Sega and Nintendo are selectively ignoring all questions regarding the 2014 Winter Olympics controversy from each and every videogame news outlet under the sun, or none of these outlets are willing to, or are even interested in, reporting on Sega and Nintendo's link to the controversy.
The reason I say that is because a thorough search on any popular search engine will yield absolutely no articles in which Mario & Sonic at the Sochi 2014 Olympic Winter Games and Russia's anti-gay law appear together. The only result I can find, at the time of writing, is a written statement by Wii U fan site WiiU And Mii which informs its readers that as long as an official link exists between the videogame and the 2014 Winter Olympics, they will not be covering the Mario & Sonic series in its entirety.
How can it be that in an industry known for its relentless focus on controversy and any form of perceived inequality, none of the world's most popular "videogame journalism" outlets are talking about this glaringly obvious issue? Furthermore, why are there so few consumers asking questions?
---
Sega and Nintendo are involved with the Sochi 2014 Olympic Winter Games and are therefore involved in the controversy surrounding it. The controversy stems from Russia's repugnant new anti-gay law that has fuelled an already intolerant society into a state of homophobic overdrive – the result being the frequent abduction, torture and murder of young, homosexual men by ultra-right neo-Nazi skinheads.
Sega and Nintendo must respond. It's as simple as that.