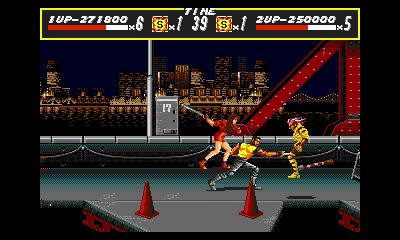 Previously only released in Japan, Sega has let loose the news that eight awesome classic games will release on the Nintendo 3DS, along with their dates and prices.
The following games are releasing for $5.99/€4.99/£4.49 on the following dates on the Nintendo eShop channel:
3D Space Harrier, 3D Super Hang-On – 11/28/2013
3D Sonic The Hedgehog, 3D Altered Beast – 12/5/2013
3D Ecco the Dolphin™, 3D Galaxy Force II – 12/12/2013
3D Shinobi III, 3D Streets of Rage – 12/19/2013
President and COO of Sega of America, John Cheng had this to say about the 3D classics,
These games were completely re-built to offer a robust 3D experience that offers more modern gameplay while still keeping true to the original. We look forward to bringing these classic SEGA titles to Nintendo 3DS for fans – both old and new.
Sega's Blog also tells readers to keep an eye out for future interviews with the development team.
I for one am pretty excited for these, as Streets of Rage is a game I've always wanted to have on the go, and any arcade classic always makes for a good handheld game to play in small bits. Who else is pumped to relive this games? Let us know below!