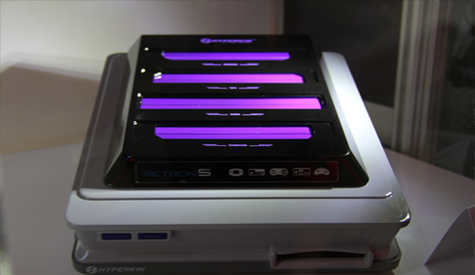 Hyperkin's RetroN 5, a retro emulation magic machine, is going to be late to the party. Due to faulty pins discovered in some packaged units, the console is pushed back to the first quarter of 2014.
RetroN 5 includes five cartridge slots for NES, Famicom, SNES/Super Famicom, Sega Genesis/Mega Drive, Game Boy/Game Boy Color/Game Boy Advance with support of both NTSC and PAL. On top of that, you get AV ports, HDMI out at 720p capability, SD card slot and two controller ports for each system type. Pure magic!
If the delay can help RetroN 5 to work as good as it sounds, I'm totally okay with that.
[Source: Polygon]