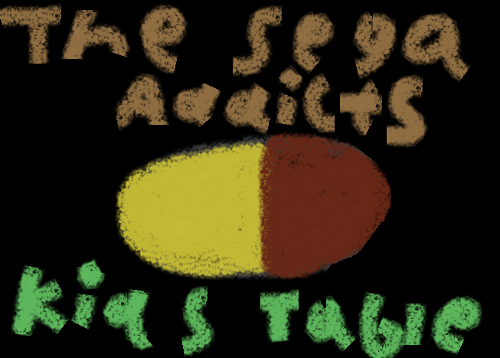 What's this? A final podcast episode? That's bloody right Skippy!
The Sega Addicts Kids Table was a special new podcast starring the most immature Sega Addicts on the site at the time. Every week or so Stevie Grant (the one who writes these posts, so I don't know why I'm talking in third person) was joined by fellow writers John Doherty and Josh Newey to discuss (probably anything but) Sega in a disgusting and pedantic way.
A couple years after things got complicated and eventually they decided to end things in a conclusive celebration of the fun we had. And in this star studded (disclaimer: there are still no stars in this) finale we discuss everything from our self-congratulatory best podcast moments, to our final reflections on Sega news and other bullshit. We also get cheesy and thank our fans for the support, pictures, and tweets we've gotten through our adventure. Surely this last episode will be the greatest 90-ish minutes of your life.
So hold on tight and enjoy one final ride!
Or visit our iTunes or podbean for our archive.
And for one last time: Thanks for listening!