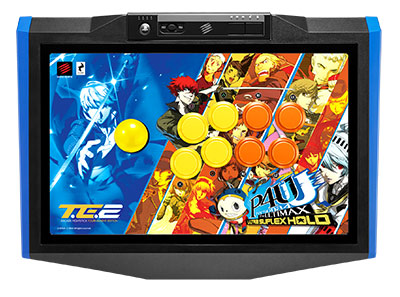 Despite the horrible changes made to my beloved Naoto in Persona 4 Arena Ultimax, my hype for the game is higher than ever currently thanks to the recent character announcements, and this newest announcement only serves to increase that. Atlus and MadCatz announced via the official Japanese Persona site that they are teaming up to release an Ultimax themed arcade stick for the PS3 release.
The stick is a part of MadCatz' beloved Tournament Edition 2 line, and will be compatible not just with the PS3 and PCs, but the PS4 as well. The artwork is said to also be easily swappable, but, even as someone who LOVES to customize their stick, I don't think I can see myself replacing that sweet artwork.
There's no solid release date or price point announced yet, but given that the base TE2 sticks go for around $200 US, don't expect this to come cheap.
Source: Siliconera