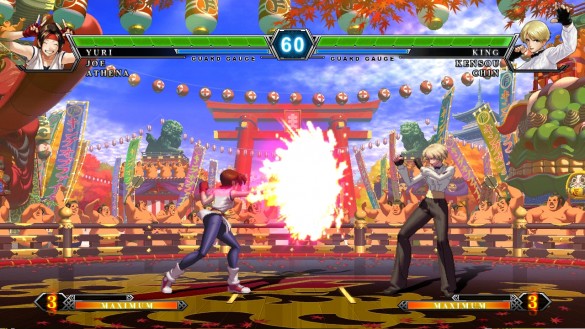 Looking for something to watch tonight that isn't football? Then you're in luck! Tonight, at 9PM Eastern, tune into our brand new Twitch channel and catch myself and THE MYSTERIOUS Pocky X having some matches in the-totally-Sega-related-because-Dreamcast-and-Atlus King of Fighters XIII, as the second installment of our new Thursday Throwdowns series!
It'll be all you've come to expect from us on Sega Addicts After Hours, but with our faces being replaced by a genuinely pretty fighting game, so tune in, chat with us, and watch me as I try to get revenge for being blown out in Virtua Fighter 5 last week!
Again, it's at 9PM on our new Twitch channel. Hope to see you all there!