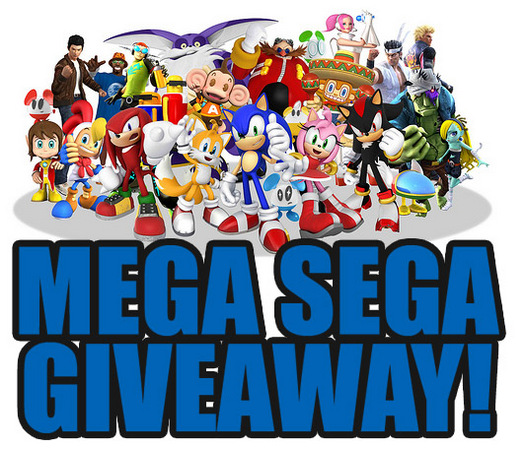 July is SEGA month over at The Kartel! Their (much more popular than ours) Sega blog SegaNerds is hosting the Mega Sega Giveaway all month.
All through July just posting a comment or a thread in their forums will automatically enter you to win some of over $1500 in Sega schwag.
Here's the current list of what's up for grabs:
Brand spanking new Dreamcast!
2x Portable Genesis Systems!
10x Xbox 360 / PS3 games!
6x Wii games!
5x DS / PSP games!
5x Digital Download games!
10x Sega Swag Items – Some ultra rare stuff!
I never win contests but if you say 'Dreamcast' I come-a runnin'! Are you gonna enter? Let us know what you hope to win in the comments!
[source: SegaNerds]