It seems that Genesis games are still cropping up everywhere nowadays, and the iPhone is definitely no exception. While the last game I played was Sonic 2, my favorite of the series, on my girlfriend's iPhone, I was disappointed to find out that the touch controls just didn't lend themselves to the same nirvana-like experience as a gamepad does. Hopefully, the two latest Sega offerings will.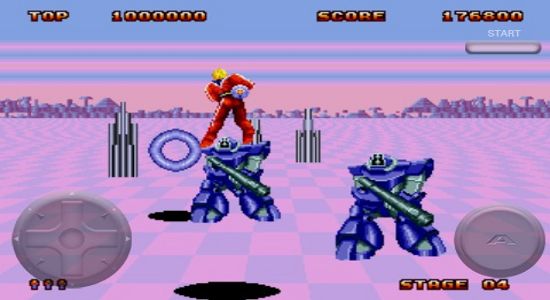 In the event you are reading this post from an iDevice, both Ecco the Dolphin and Space Harrier II are immediately available for download from the App Store. While Space Harrier will only put you out a measly $0.99, Ecco will cost you slightly more at $2.99. But, then again, both games have a ridiculous amount of replay, depth and they're pretty awesome Sega games. All the same, I'm still not sold.
Granted, I love Sega just about as much as the next addict, but the controls on Sonic 2 were just heartbreakingly bad enough that I got out of bed, hooked up my Genesis and started playing just to get the bad taste out of my mouth because it felt like someone had slipped me some chili dogs made with expired meat – if you catch my drift. Either way, if you do need something to tide you over, these will definitely keep you busy.
[Source: Sega Blog]