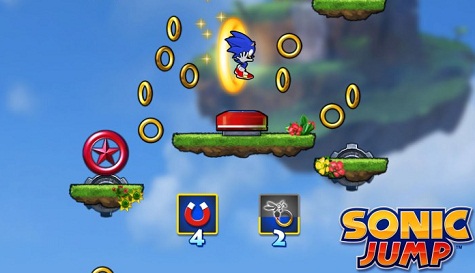 Sega have kept the development of Sonic Jump for iOS extremely close to their chest, revealing the game less than two weeks ago and now announcing its release date as a mere two days from now. The news, revealed on Sega's 'Sonic the Hedgehog' Facebook page, shows off a screen shot as well as the following statement:
Sonic Jump will be available globally on iPad®, iPhone® and iPod touch® on 18th October for $1.99, AUD$1.99, £1.49, €1.59.
From the screenshot it is pretty clear that Sonic Jump will be a remake of the 2007 game of the same name released for mobile phones. For a game that Sega have made very little fuss about, it doesn't look half bad. Leave a comment below and check out the full screen shot  after the JUMP.
Yes, that was a joke.
[Source: The Sonic Stadium]