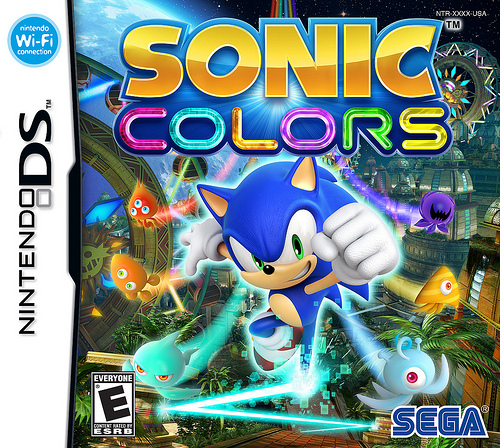 Who's excited for Sonic Colors? I'm excited. How excited? Real excited!
Today Sega has revealed the box art for the DS and Wii versions, the release date for the games and a new trailer. You can see the Wii version's cover in their post, though it's exactly the same.
Here's the trailer:
In the new trailer we get an extended version of the song from the first trailer and lots of fantastic looking gameplay footage. The article also reminds us of the hat pre-order bonus that you can pick up on the new release day of November 16, 2010.
I pre-ordered both versions of the game, and you know what that means (TWO HATS!).
[Source: Sega America Blog]