Ah, another 'Top 5'! Those are fun for everyone, right? So, how about a 'Fun' Top 5 that isn't quite as serious as the others that I did before? This is more about making a bit of fun of Sega and creating some rather absurd concepts. Intrigued? Well, after the jump, you can have a list of some funny, sometimes disturbing, Sonic game ideas that hopefully never get realized.
Also, that list totally is not safe for work!
5. Sonic's Hotdog Cooking School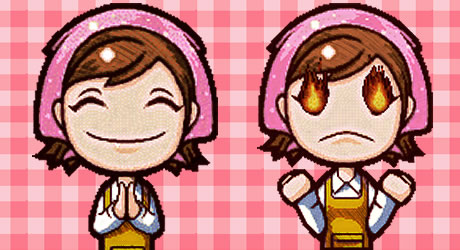 Taking a hint from the highly popular 'Cooking Mama'-series, this game would have Sonic making his favorite dish, the Chili Hotdog in all it's international variations. The gameplay would be heavily based on motion gestures and thus be completely imprecise and because of that won't be anything like cooking all together. But hey, Sonic always sells, so it will get one sequel after another…
4. Sonic 2006 – The Dating-Sim
So, you remember the romance sub-plot of Sonic 2006? Yes, I know you'd like to forget about that. Sega on the other hand, thinks differently: How about a whole game centered just around that one relationship, where Sonic has to do everything possible to him in order to conquer the human love of his life? It would of course be a typical Japanese visual novel and thus never be released in the West. Unless they make an adult version of it or something…
3. Sonic's HOT SPICY High School Years
Specifically made for the Western market, where visual novels can't be successful unless there is at least some amount of nudity in it, Sonic gets his chance at some grown-up action in this Adult Hentai Dating Sim, set in modern day Japan, where he has to conquer high school girls, as genre traditions dictate. Since we're already at the topic of genre conventions: There are also Robotniks new tentacle robots attacking the schoolgirls and Sonic has to free them in some good old Side-Scrolling action!
2. Sonic and Big's Fishing Adventure
Let's take an activity the hedgehog most certainly does not like doing: Fishing! Then, let's throw in the most annoying side-character that has ever been conceived outside of a Star Wars movie. Yes, you guessed right, Big the Cat! Since he already is known for his fishing skills, Sega could expand on all those levels from the first Sonic Adventure and build an entire game around it! Wouldn't that be great?
1. Sonic Tamagotchi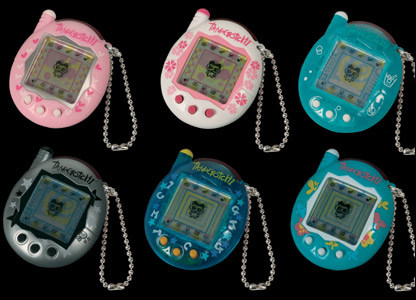 I bet Sega has actually been thinking about doing this during the Tamagotchi hype during the end of the 90s. This simulation would have reduced Sonic to a pixelated something, maybe on a VMU where players had to feed him, train him and do several other pretty mundane tasks with him. Thankfully, Sega never realized this idea and did the Chao-Garden instead. Good choice, because that would have really hurt the blue hedgehog's image.