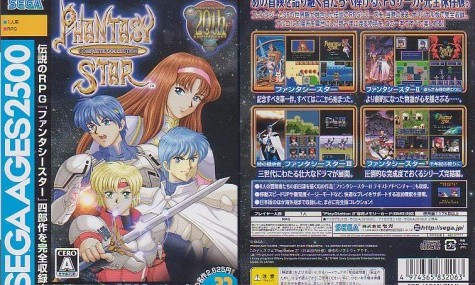 Phantasy Star Complete Collection was an exceedingly rare, Japan-exclusive compilation of several classic and hard-to-find games from Sega's iconic RPG series. Other than the lesser GBA game Phantasy Star Collection, which only included the first three games in the series, we've never seen an impressive Sega Ages collection like this one out West.
I suppose it makes sense then that Japan is exclusively getting Complete Collection as a downloadable PS2 Classic on PSN. For just 800 yen ($10), RPG fans will be able to play Phantasy Star I, II, III, and IV; Phantasy Star Text Adventure for the Genesis; as well as Phantasy Star Adventure and Phantasy Star Gaiden for the Game Gear.
As someone who has always wanted to play both of those Game Gear games, I have to say: no words can accurately describe my jealously right now.
[Source: Siliconera]