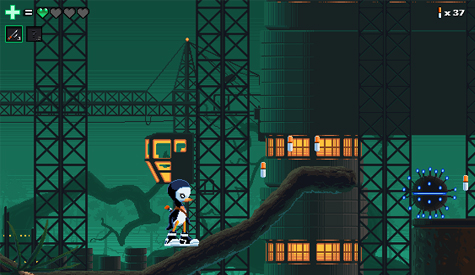 Ripple Dot Zero is a free PC game developed by Pixeltruss that pays homage to classic 16-bit era platformers.
The game feels like a mix of Sonic The Hedgehog, Strider and lesser-known titles like Pulseman and Ristar. You play as a penguin wearing a nice pair of sneakers and armed with plasma claws that attack in a similar way to Strider's sword. Surprisingly, the jumping physics feel very close to classic Sonic The Hedgehog games. In fact, the jumping feels even better than in some of the current games in the Sonic series.
Ripple Dot Zero is a lovely little game with satisfying platforming action, beautiful visuals and nostalgia-inducing music and sound effects. Honestly, I see no reason not to play it. So, you should definitely check it out.
[Source: NeoGAF via Destructoid]