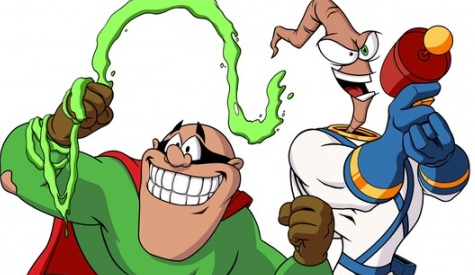 After all these years, Earthworm Jim is finally back! Well, kind of.
Recently we reported on a Kickstarter campaign for a sequel to Boogerman: A Pick 'n' Flick Adventure. To raise the chances of funding such an obscure title as Boogerman, the developers of this HD follow-up made a very surprising announcement – Earthworm Jim will be a playable character in the game. Perhaps, it's not the return of Earthworm Jim that I wanted, but I'll take it anyway.
The game (if funded) will be coming to Wii U, PS4, PS Vita, Xbox One, PC, Mac and Linux.
[Source: Nintendo Life]