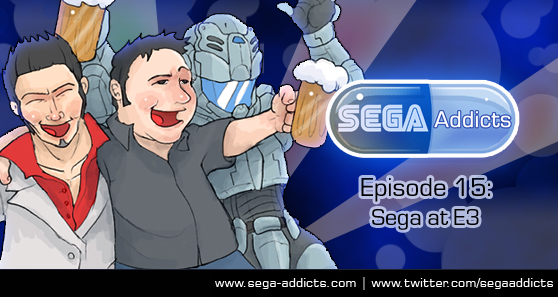 The Sega Addicts will be recording Episode 15 tonight! Unfortunately, Jim will not be joining us because he's at E3 this week and we are all sad. Joining us instead will be Tom's brother, Mike. You may remember him as the Eternal Champion. Mike actually joined us last week, but as you all know that episode no longer exists so we brought him back on for this episode to share in the good times.
Topics will include: Eternal Champions and Sega at E3. If you've got any questions related to Eternal Champions, E3, Sega, or food leave them questions below.
And don't forget this is the last day to enter the PlaySega USB controller contest! We only have 3 entries so far and 5 controllers to give away so get your artwork in soon!