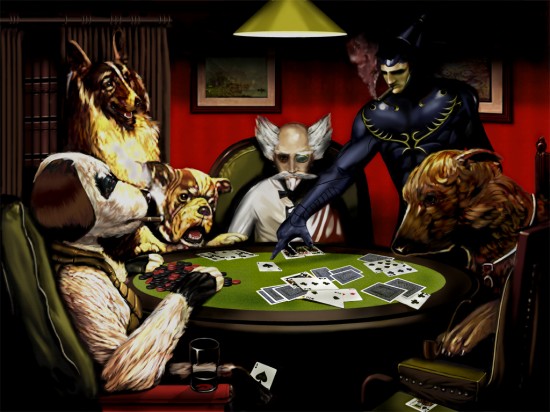 Get ready to once again board the Jim Dandy, folks, as Interplay has just announced that MDK with a shiny new paint job is headed to Wii and PC. As discussed on one of our shows a while back, MDK2 is a brilliant, hilarious game that is really really difficult. It warms my cold black heart to know that our favorite janitor Kurt Hectic will be blasting through aliens once again.
Are you excited? I'm excited! Here's a press release:
Interplay and Beamdog Announce MDK2 on WiiWare and MDK2 HD on PC

June 24th, 2010, 9:00 AM – PRESS RELEASE

(June 24th, 2010) — Interplay Entertainment Corp. and Beamdog partner to bring MDK2 to the Nintendo Wii™ and MDK2 HD to the PC.

"It is a great pleasure to announce that we are returning to the adventures of Kurt Hectic, Dr. Hawkins and the 6-legged gun-toting robotic dog Max," said Hervé Caen, CEO of Interplay. "MDK2 was a great title to work on and we're happy to have some of the original team working on these new versions," seconded Trent Oster, co-Founder of Beamdog.

MDK2 for Wii™ is expected to be released during coming Winter and is planned for electronic distribution through Nintendo's WiiWare™ service. MDK2 HD will follow on the PC through the Beamdog digital distribution platform.

About Interplay (Nasdaq: IPLY.OB)
Founded in 1983, Interplay Entertainment is a developer, publisher and licensor of video game software headquartered in Southern California. The company has produced and licensed titles for many of the most popular interactive entertainment software platforms in the action/arcade, adventure/RPG and strategy/puzzle categories. Its portfolio of well-recognized Intellectual Properties includes Battlechess, Clayfighter, Dark Alliance, Descent, Earthworm Jim, Freespace, Giants, Messiah, MDK, Run Like Hell, Sacrifice and Stonekeep. Interplay also holds exclusive distribution rights to certain existing Fallout and Redneck titles.
For more information, please visit www.interplay.com.

About Beamdog
Founded by Ex-Bioware co-founder, Trent Oster and Veteran Game Developer, Cameron Tofer, Beamdog provides Great Games, Easy. With an exclusive focus on digital distribution, Beamdog supports game developers and publishers in connecting with their audience. Beamdog represents the start of an open, transparent and rapidly-expanding digital market and is open for business. For more information about Beamdog, please visit:
www.Beamdog.com
Print-ready logos and other assets: http://www.beamdog.com/files/beamdog_branding.zip

SAFE HARBOR STATEMENT UNDER THE PRIVATE SECURITIES LITIGATION REFORM ACT OF 1995: Statements contained in this release except for historical information are forward-looking statements that are based on current expectations and involve risks and uncertainties. Without limiting the generality of the foregoing, words such as "may," "will," "expect," "believe," "anticipate," "intend," "could," "estimate," or "continue" or the negative or other variations thereof or comparable terminology are intended to identify forward-looking statements. The risks and uncertainties inherent in such statements may cause actual future events or results to differ materially and adversely from those described in the forward-looking statements. Specifically, there can be no assurance that the Company will complete a financing transaction, or any other strategic transaction on favorable terms or at all. Additional important factors that may cause a difference between projected and actual results for the Company are discussed in the Company's filings from time to time with the U.S. Securities and Exchange Commission, including but not limited to the Company's annual reports on Form10-K, subsequent quarterly filings on Form 10-Q and current reports on Form 8-K.

The Company disclaims any obligation to revise or update any forward-looking statements that may be made from time to time by it or on its behalf.