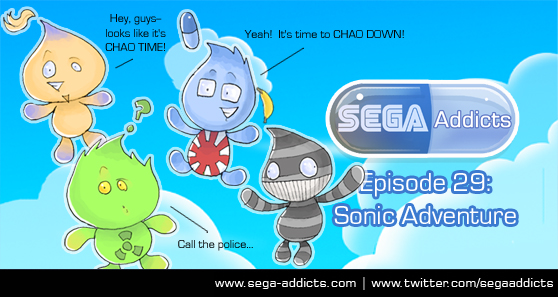 Another week, another Sega Addicts podcast. That's just the way the world works. This week we'll be discussing the original Sonic Adventure and it's re-release on XBLA and PSN. Of course, we'll also be doing some Sega news discussion, for example, a little game called Sonic 4 now has an actual release date. We might spend a few seconds on that.
Also, everyone's favorite talking banana, Francis P. Tassium, will be back to discuss this week's banana news. I hear it's a doozie!
As always we will be answering some listener questions so feel free to leave them in the comments below. They can be about any of the following topics: Sega, Sonic Adventure, Bananas, Full House, or Doormats. All other topics will be ignored.
And don't forget about our weekly contest! Sonic Adventure on PSN anyone?