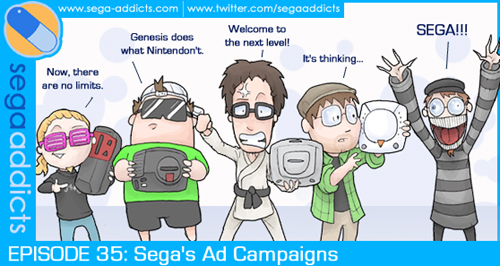 We are five years away from entering the 21st century. Humankind stands at the edge of the interactive age. You've come a long way. But are you ready for the future?
Yeah, we're ready for the future. It's okay. There are more flavors of Mt. Dew.
This week the cast of SEGA Addicts discussed the wonderful things that were SEGA's ad campaigns. I think you'll agree that they were often… quite memorable.
Here's the outline for the 21st century:
00:00:00 – Intro
00:01:13 – SEGA News
00:41:10 – Main Topic: SEGA Ad Campaigns
01:23:52 – Listener Questions