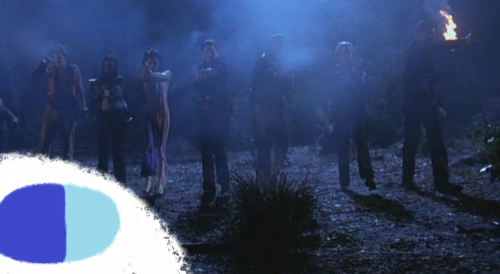 Way back in the distant year of 2003, no one could have guessed that a director known as Uwe Boll would unleash the most horrfying movie onto the world. A movie so horrifying and shocking that no one has dared to watch it since (probably). Until now! That's right The Sega Addicts Kids Table is here to provide you guys with a goulish commentary track for the epic cinematic opus, House of the Dead!
In this special 'bandwagon' commentary Stevie, Josh, and John laugh through what can only be described as an unintentional masterpiece. So make sure you have your legal DVD/ blu-ray/ 3D copy of the movie so you can have a grand old time watching the stupidest series of images and sound ever committed to film, unfold with us chipping in to complain about plot holes! Enjoy!
Download it here!
Or visit our iTunes page and subscribe! Review us too if you liked it (or even if you didn't! But still give us full marks anyways).
(Oh and John gets kind of ahead of us at some points. It'll be fine, just ride it out.)