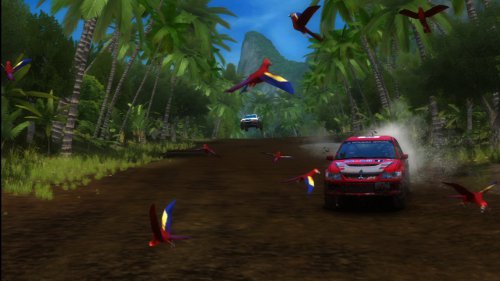 Are you a fan of racing and plan to be alive for at least the next 11 months? If you said yes you're in luck; today Sega announced that in 2011 they will be releasing the brand new IP Sega Rally Online Arcade on XBLA and PSN. No proper release date was given, so keep checking in to sega-addicts.com for updates on the game.
As you can tell from the title the game will have an online component, however there will be single player and local multi-player modes as well. The game features modes you might be used to if you've ever played a Sega Rally game before, such as "Championship Battle Mode" and "Time Attack." There is also a new achievement system to unlock new content. As for multi-player you have a choice of 2 person local or 2-6 person online. Also, there will be leaderboards to be rated embarrassingly poorly on.
The game is influenced by Sega's long history of racing games, more specifically Sega Rally Revo and Sega Rally 3. It is also set to feature at least one classic map. Too bad they seem to be abandoning their history of easy to say names.
[Sources: IGN, Sega of America Blog]