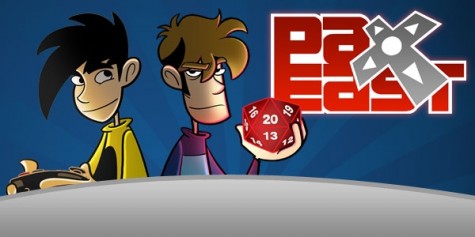 Damn it, damn it, damn it.
Damn it, damn it, damn it, damn it, damn it.
Maybe you couldn't glean it from my eloquent musings above, but I simply couldn't afford to attend PAX East this year, and now that I've seen the list of Sega games that will be present at the show, I'm really kicking myself. Hard. Damn it. Damn. IT.
Here's the full rundown:
Aliens: Colonial Marines (EEEE!!!!)
Hell Yeah! Wrath of the Dead Rabbit (WAAAAAA!!!!)
Sonic 4: Episode 2 (HAROO!!!)
Jet Set Radio (YAAAA!!!)
House of the Dead 4
Virtua Fighter 5: Final Showdown
Virtua Tennis Challenge
Total War Battles: Shogun
Alexandria Bloodshow
Sonic & Sega All-Stars Racing (WHHHAAA???!!!!)
That's right–Sonic & Sega All-Stars Racing, Hell Yeah!, and Aliens: Colonial Marines will all be at the show, effectively making me actively hate myself for not attending.
Seeing House of the Dead 4 and Jet Grind Radio on this list is a big relief after the last few days of uncertainty, but one glaring omission has me quite concerned–Anarchy Reigns. God I hope this isn't as damning as it looks.
Wow, I really said "damn" a lot just now.
[Source: Destructoid]