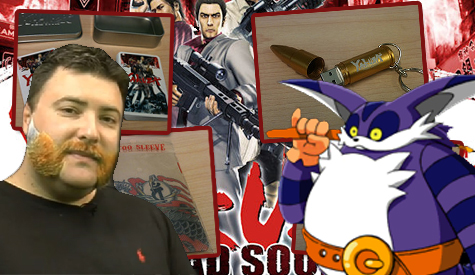 The winner's of the Big the Cat/Ken Balough Fanfiction Contest are… Runners Up: Maurice & Mark Hughes. Grand Prize: Thaddius Byrdde!
I'll be contacting each of you shortly to get the details on where to send your prizes. The Runners Up will win a set of Yakuza: Dead Souls merchandise and the Grand Prize winner will win some Yakuza: Dead Souls merchandise, a Big the Cat related prize, and we'll be recording his fanfiction as a radio play starring Ken Balough soon!
Congratulations everyone and thanks for entering!