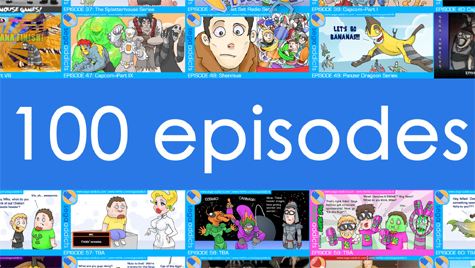 Yes, 100 episodes!  What a long, strange trip, etc., blah, blah blah.  Well!  Now you can relive all our past monkey shines by downloading a huge poster of all 100 episode headers (plus some other stuff because there was extra space)!  This is especially fun for those of you who are new to the site, because you might never have seen all of these before.  Prepare for shenanigans!
Download it here: http://sega-addicts.com/SegaAddicts100Episodes.jpg
*Once the poster loads, you'll have to right-click it and open in a new tab to get the full resolution version.