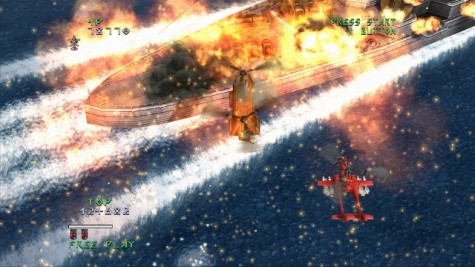 Earlier this year, we received the rather anomalous news that the top-down military shooter Under Defeat, an "unofficial" Dreamcast game originally released back in 2006, would be coming to HD consoles in Japan, effectively leaving non-importing Westerners in the dust.
All that changes this fall, as Under Defeat will be getting its own HD release courtesy of Rising Star Games, both on PSN and in a physical disc version for $39.99 each. The Deluxe Edition will include a digital art book, all existing DLC, a soundtrack, and a letter from the game's executive producer. In Europe, the game will be hitting both XBox 360 and PS3.
As exciting as it is that unofficial Dreamcast games do occasionally get the attention they deserve, it's hard to imagine that people would shell out $40 for a top-down shooter these days. Hopefully, fans of classics like Jungle Strike, modern shmups like Deathsmiles, and recent top-down military shooters like Sega's incredible Renegade Ops will come out of the woodwork to support the genre, but at $40, I'm not so sure. I hope I'm wrong.
[Source: Gaming Blend and Siliconera]