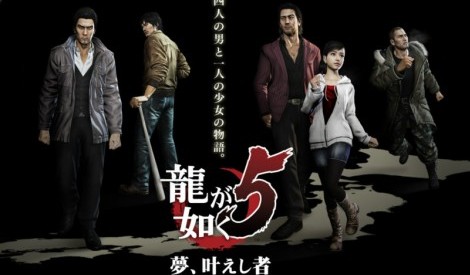 I'm having trouble deciding which is more cruel–the company that's denying us what could be the biggest game in the Yakuza series, or the jerk blogger who keeps reminding everybody about what they're being denied. What can I say? I'm a little scamp.
Next week, Japan will be getting their first taste of Yakuza 5 via a new demo. Starting on November 27th, players will be able to sift through the streets of Fukuoka, where series mainstay Kazuma Kiryu has been hiding out as a cab driver. The demo will feature both story and combat elements.
Again, I'm sorry for doing this to you. It brings me no pleasure whatsoever. No, seriously. Don't look at me like that. I wanna play it too.
[Source: Siliconera]