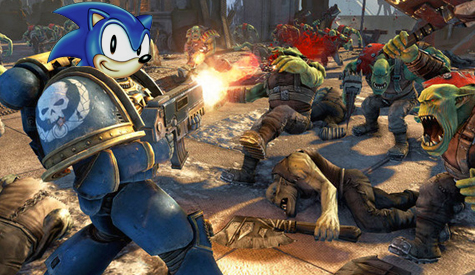 UPDATE: It has been confirmed that Sega has purchased Relic Entertainment.
Word on the streets is that Sega is the new proud owner of Relic Entertainment after yesterday's THQ asset auction. The news comes from several reputable sources like a Relic staff member claiming Sega was in the running and several industry folks tweeting and posting on NeoGAF about the purchase.
The purchase does make sense as Relic Entertainment has developed quite a few games using the Warhammer 40,000 license and with Sega's Creative Assembly developing a Warhammer game this brings Sega one step closer to dominating the Warhammer video game industry.
If this purchase is true to do you think it was a good move? Have you played any of Relic's previous games? I gave Space Marine a try when it came out and thought it was a fun game. I still plan on playing through the entire game sometime and now I'm a little more motivated to do so.
[Source: Eurogamer]