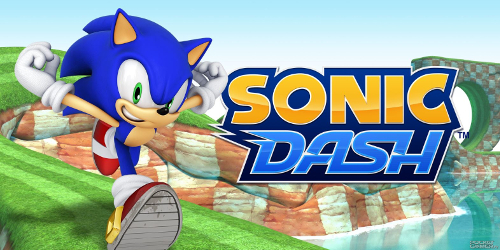 There's been quite a bit of news on Sonic Dash lately hasn't there? Well I'm sorry if you're sick of it because that doesn't seem to be slowing down anytime soon as Sega are still supporting the free iOS title after all these months. Case in point: A new update that brings Seaside Hill into the mix!
Yes that's right the Sonic Heroes stage returns to challenge us to run as long as we can. This stage looks to include new obstacles including crates and some sort of underwater tube system. You can see these if you hit the jump at the end of this article, and I suggest you do because they look really fun.
This has been a great great idea as the game had grown stale for me, however with this update I now feel compelled to return, especially since they're also adding more fixes and additions. One of those such additions is iCloud support, meaning you can play across all your devices. And if you need yet another reason to return Sega are planning a new worldwide challenge that will include a 'bit of a twist'.
So that's the new Sonic Dash update. And while the game has it's flaws (you fricks), I would still recommend you download it if you have yet to do so.
[Source: Sega Blog]