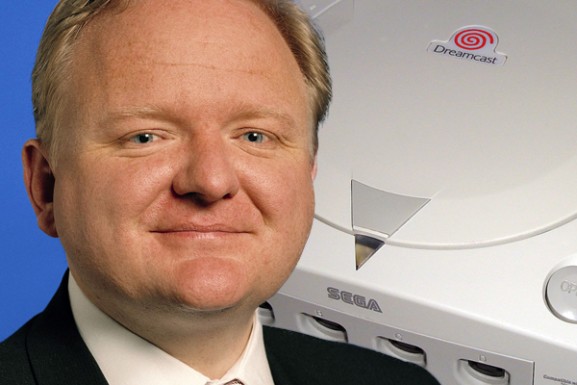 We all remember just how powerful of a launch the Sega Dreamcast had. One of the strongest pillars behind that launch was Vice President of Strategic Planning and Corporate Affairs, Charlie Bellfield. Unfortunately, Bellfield passed away Friday night in San Francisco. His brother, Edward announced this on Facebook and was met with many comforting and caring replies.
For those who don't know, Charlie Bellfield was the powerhouse behind Sega's campaigning towards the Dreamcast. He was a spokesman for Sega, and greatly contributed to the more than 10 million consoles sold before the Dreamcast's end was met in 2001. Bellfield was the man defending Sega on the phone or in person when someone had something nasty to say about them. He took the time to set things straight, and did so with great passion and positivism.
Having worked with him during the Dreamcast era, Peter Moore had some very nice things to say about Bellfield by proclaiming that he was always,
good time Charlie. The life of every party, a true bon vivant. The quintessential Englishman abroad
It's always difficult to deal with the passing of a person. Bellfield was the first man people approached when the Dreamcast went under, and he met those interviews with the same passion that supported the Dreamcast's launch. Whether or not they were going to make consoles, Bellfield had confidence that Sega was still in it for their fans.
In honor of a strong pillar of Sega, I plan on playing a few rounds on my Dreamcast today.
[Source: Venture Beat]