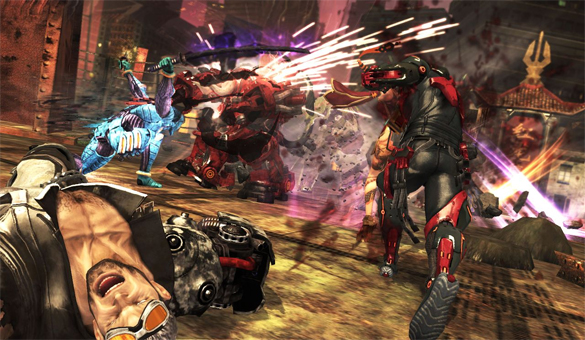 January 2014 marks the one year anniversary of one of my favorite games of last year, Anarchy Reigns. To celebrate the occasion, Platinum Games gives fans the opportunity to play with the development team, which includes the game's director Masaki Yamanaka, JP Kellams, and Platinum's ringer, the infamous "Kaiser" Taura.
At 11:00 AM JST (9:00 PM EST/6PM PDT) the 23rd and 24th of this month, you will be able to duke it out with wonderful people who created such a fantastic multiplayer brawler. Just send a friend request to PG-PAUL, PG-BRASHER on PSN, and PG STAFF, PG YAMANAKA on the Xbox 360, and then find them online when the celebration starts.
This is probably the last time you can play Anarchy Reigns online with a bunch of people, so don't miss your chance to experience THE ANARCHY.
[Source: Platinum Games Blog]