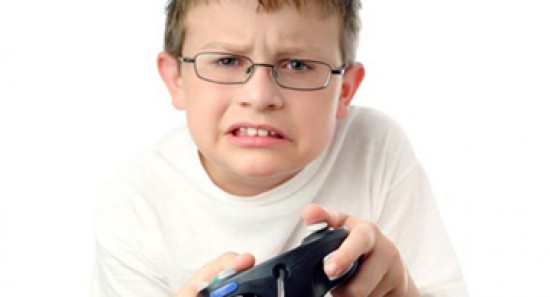 WHAT UP, DINGDONGS! It's time for games of the week.
Matthew Jay writer of 10 Things That Aren't Sonic and Radvertisements:
As I mentioned last week I was playing Yakuza and I finished it in a couple days. I loved nearly every bit of it except Chapter 11 which was a real slog that felt really out of place so late in the game. Then I spent a couple days on Scott Pilgrim for a review. After months of waiting for this game and being a big fan of the comic I was pretty disappointed. It felt like a bad beat-em-up with an awesome paintjob. Indie fans of the comic who don't play a lot of games will dig it, though and buy it anyway. I'm thinking of taking a dump in a shoebox and sharpie-ing "Blankets" on it. Eat that up, hipsters. I'm also a couple hours into Yakuza 2. The story isn't nearly as interesting as the first but everything about the combat is improved.
Josh Newey writer of With Great Power Comes Great Games and Underappreciated Gems:
I kind of surprised myself by playing a whole lot of After Burner Climax in the last few days.  I downloaded it a while ago when it was on sale for a measly 400 points on XBLA, but never really dove into it.  It is one fun, bare-bones little game, even if it is a bit too easy to burn through (I didn't wanna use a pun there, but what the hell. Live a little).  In other XBLA news, I just downloaded Psychonauts, so I'm excited to jump into that next.  On the Genesis front, I've been sifting through a couple old Batman games, and let's just say the experience hasn't been anywhere near as enjoyable as the bit of Shining Force that sucked me in earlier this week.

Last but not least, I'm still whittling away at my beloved Code: Veronica.  It's just as good as I remembered it.  Steve was a whiner before MGS2's Raiden made it cool.
Andrew Galbraith writer of Contemporary Alternatives and Miscoded Confidence:
This week I went back to playing Space Invaders Extreme, which actually surprised me given how punishing the game is. But then again, playing it on Easy just doesn't feel the same. After having The Misadventures of P.B. Winterbottom for months, I finally got to sit down and start playing through it, which is actually pretty addictive with it's time shifting elements and I dig the early cinema aesthetics. Sonic on Game Gear is getting to the point where it's going from casual fun to just plain sadistic platforming – but that isn't stopping me from going back for more. Finally, I'm playing through Kane & Lynch 2 this weekend for review.

This week has been too damn long.
Kris Knigge reviewer and podcast co-host:
I didn't play much this week, but yesterday, I beat the majority of Scott Pilgrim with a couple friends. I love it. (Sorry Matt) it feels like TMNT IV but with some refinements and RPG elements. Shame it's a bit buggy though. I also played Valkyria Chronicles and the demo for the sequel, and both are amazing (even if I'm a bit wary of VC2's voice acting). Also, Vampire Savior. Never gets old.
Pat Reddick Community Manager and writer of Forum News and Not-so Classics:
Columns, Columns, Columns! I guess there should be four in there because I've been playing four different Columns games: 1, 2, 3 and '97. I'm still playing Puzzle Fighter because I'm coo-coo for CoCo Puffs puzzle games. Just the other day I started Shining Force because it was mentioned on the podcast and I haven't played a good strategy game in a while. I'm not very far yet, but so far I'm impressed with how it plays and I see myself enjoying it quite a bit. There are a lot of things that are way more retro than I'm used to, but I have nothing better to do so I'll just deal with it.
Bret Hatfield community manager and writer of Megadriving:

Aside from the Ayrton Senna game for my article, I haven't played much Sega stuff at all this week. BlazBlue (wonderful game. Just don't play score attack mode, whatever you do.) has completely ate away at my gaming time. I guess we could throw in Bleach 3rd Phantom again, though. On Chapter 13 of that now, and it's starting to be less exposition and more fighting, which is great for me.  I don't need to hear the constantly repeating Bleach storyline AGAIN. I just wanna kick some ass! Of course, I could just go back and play Dark Souls… All asskicking, no real storyline, and hell, I can use my beloved Tatsuki in that one!

But yeah, it's been BlazBlue and not much else over here.
Stevie Grant writer of Top 10 Worst:
Nothing. I have been playing nothing. You see I just got back from a strange land where videogames seemed rather distant. But now i´m in Las Palmas where fun exists, as evidenced by the arcades lying around. I hope to play some more arcade games later in the week but so far i´ve had a little go at the original House of the Dead and some pinball. But that´s about it for this week.
Alex Barbatsis writer of Retro Reviews and Freaky Fridays:
You got mine already, right?  If not here's a re-mail.

I just got back from Scott Pilgrim vs. The World.  Go.  There's plenty of small Sega references in it so I can talk about it here, right?  If you need a comparison, the closest movie it resembles is Slumdog Millionaire in terms of energy, pace, and fun.  But its style, look, and humor is totally original and lovable.  Drag your ladies to it and you will get smooched afterwards.

Game wise, Greendog: The Beached Surfer Dude! for review (ish), Chakan for Freaky Fridays (yes) and I revisited Powerball to make sure it stinks for sure.  I was not proven wrong and it still bores throughly after a few matches.  Thought long and hard about buying Boogerman because of the nine year old me who never the chance to play it.  You can be flushed down toilets?  I think I may have just sold myself on it.

Go see Scott Pilgrim already!  I'm gonna go again next week and drag some friends with me.
Alex Riggen Editor in Chief and podcast host:
I've mostly been playing Scott Pilgrim for review. I think I'm enjoying it more than Matt did but it's far from the amazing beat 'em up I imagined it would be.

Besides that I played a little Valkyria Chronicles so I could say something relevant on our last podcast. I liked it and now that I know you can save in battle I think I'll find it even more fun.

I also played more Shining Force on my iPod and have decided that I hate the save system. I've replayed the battle I'm on now several times and never because I lost but because the automatic save state function overwrites my save when I accidentally hit New Game. Oh well, I'm really good at this battle now.
That's it for this week. What have YOU been playing? Let us know in the comments!