It's Wednesday, Hump Day, as the kids on the street call it, and another day closer to the Dreamless Dreamcast Marathon. Several on the staff have already detailed their preparations, or lack thereof, and while I'd like to join them, I don't have time. After all, I've gotta give you guys an in-depth look at our next block!
So why hold off any longer? Let's dive right in.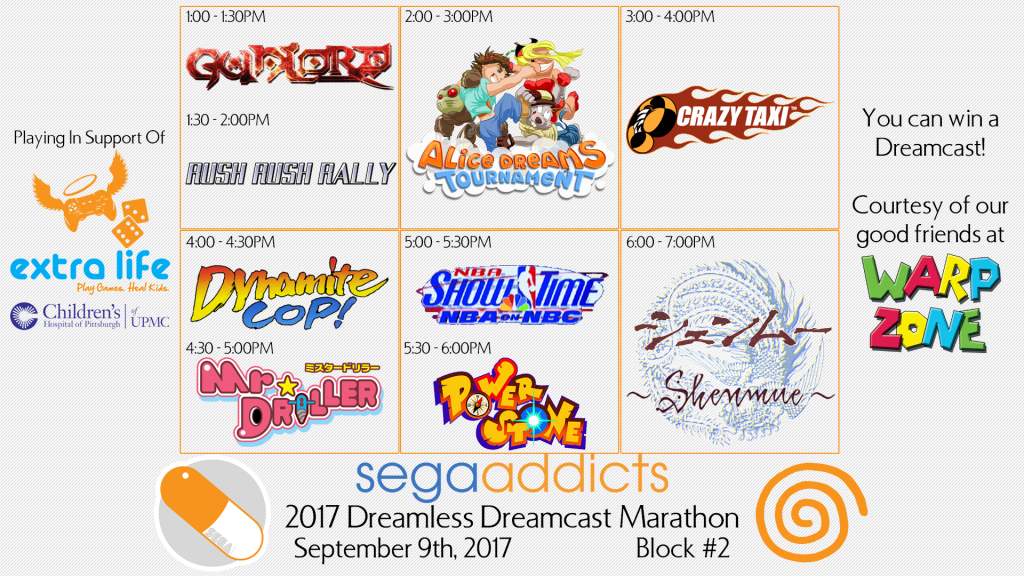 We'll be kicking off Block #2 with two hours of Dreamcast indie titles. While the ease of burning software for the Dreamcast may have been a nail in it's coffin initially, it's led to a blooming indie development scene for the system years later, with over 40 titles released or still being developed in recent years. We'll be showing off three of them here, starting with Gunlord at 1;30pm. Gunlord has kept a stable spot in our Marathon lineups since 2014, and despite its ruthless difficulty, always makes for a great time.
We'll be following that at 1:30 with Rush Rush Rally, a game we initially wanted to get onto the 2016 edition of the Marathon, but we had no luck getting a copy. That's changed though, and the notoriously challenging top-down racer will finally get its day in the sun. After that, we'll be moving onto the most recently released title of the bunch, Alice Dreams Tournament. It's a quirky lovechild of Bomberman and FPSes, and if you haven't seen it in action yet, you're in for a real treat.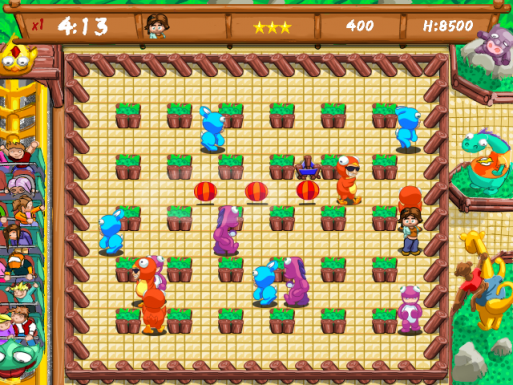 After taking a look into the future of the Dreamcast, we'll kick it right back to 9.9.99 and try to make some crrrrrrrazy money (while avoiding some crrrrrrazy copyright strikes) in Crazy Taxi. Much like Trickstyle was a perfect time capsule for the 2000s, Crazy Taxi is a perfect time capsule of 1999, where driving by things like Fila and Tower Records and going "hey, remember when that was a thing" has become just as fun as the gameplay itself. Plus, come on, it's Crazy Taxi. What kinda respectable Dreamcast tribute doesn't have Crazy Taxi somewhere in it?
After we've had our fill of dealing with angry passengers, and after Elle has likely kicked our asses all over not-San-Francisco again, we'll be heading back to a pair of quirky old favorites, Dynamite Cop, and Mr. Driller. Dynamite Cop has been a staple of our marathon even as far back as when our good friend Josh Newey ran this event, and we don't see that changing anytime soon. Any excuse to Die Hard, am I right? Mr. Driller has been one of the more delightful surprises of our lineup the last couple years, really just being a last minute thing I threw in on a whim in 2015, and I'm so happy that it's managed to stick around each year since. It helps that it has compatibility with the Fishing Controller, adding to the potential chaos.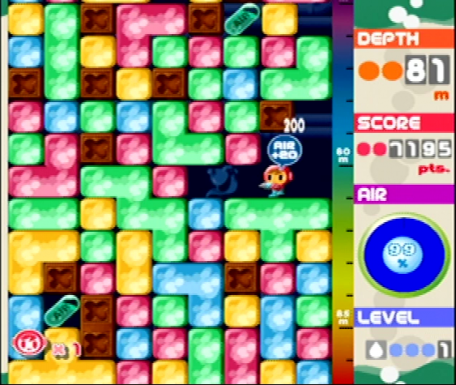 At 5pm, we'll be trading our drills for basketballs, as we try out yet another community suggestion, NBA Showtime. Showtime is literally just NBA Jam under a different name and with the rosters and teams of the early aughts NBA, which means my beloved Seattle SuperSonics can live again, if only for 30 glorious minutes. While I'm the only sportsy Addict of the bunch, you can't go wrong with the NBA Jam formula no matter if you're a hardcore fan, or you've never seen a basketball in your life. Plus, it has The Song. God bless you, John Tesh.
Following that, we'll keep the four player train going with a little Power Stone. Not much needs to be said about this one, Power Stone is a shining example of Capcom at their very best, and it's yet another game no Dreamcast tribute should go without.
Finally, we'll go back to 1980s Japan and try to find out who killed our dad. Shenmue missed last year's marathon, just due to awkward scheduling and not really knowing how best to approach it, but we plan to make up for that this year. Prepare for all the forklift racing and Space Harrier you can handle as we move into the second half of the Marathon!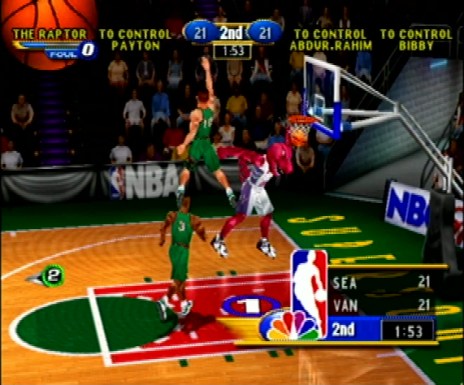 So that's one half down, one to go. There's a little something for everyone this block, and there should be more than a few pleasant surprises during it, so get hype! Make sure you're subscribed to our Twitch so you don't miss a minute, and join our Discord to be eligible for prizes, including a full Dreamcast system for the person who stays with us the longest and is the most active in the chat! And don't forget, our Extra Life page is ready to roll as well! Help us help some kids out, won't you?
Check back here tomorrow as we take a closer look at Block #3!