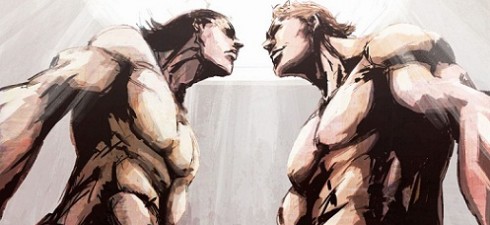 Remember how there's a new Yakuza game coming out in Japan for PSP? Well, 4Gamer has the download link available for all us Westerners who are interested in seeing how this game is turning out.
Right now, there is no official announcement that the game will make it to our shores but that doesn't stop fans from giving it the unofficial English title of Black Panther: New Yakuza Chapter. I have a feeling that Sega isn't going to keep that name if they do translate it. Yakuza: Black Panther seems a little more user friendly.
Anyway, I suggest you download the demo. I did and it definitely feels like a Yakuza game on your PSP and the new combat system is quite fun. A little more like Punch-Out and a little less brawler is my best explanation.
[Source: SegaBits]