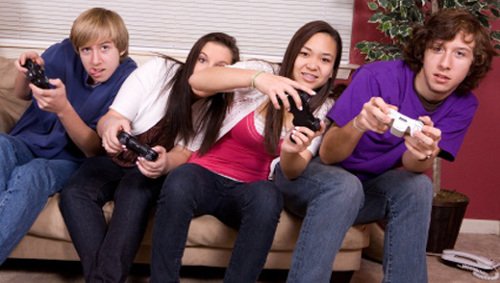 Don't panic! It's only the penultimate 'What We've Been Playing'! You know, that thing where I let you guys know what some of writers of Sega Addicts have been up to?
Wait.. it's the penultimate one? OK EVERYONE PANIC! HIT THE JUMP AND ENJOY IT WHILE IT LASTS!!!
Michael Westgarth:
Let me get this out of the way now: The Rayman Legends demo is the best videogame demo I've played in a long, long time. I only downloaded it on a whim based on my experience with the MCM Comic Con London Wii U demo, but the PlayStation 3 demo has been very good to me. Two characters and a few extra time attack levels can be unlocked and the fact that progress is saved between plays means I keep coming back again and again.
As to be expected from the sequel to Rayman Origins, Rayman Legends has silky smooth controls that, with a bit of practice, allow you to run, jump and hover through each of the gorgeous levels with the elegance of a gold medal-winning gymnastic cat — that's a good thing.
I could give a mini review of how much fun the Rayman Legends demo is, but what's the point? Just go download it yourself with my hearty recommendation!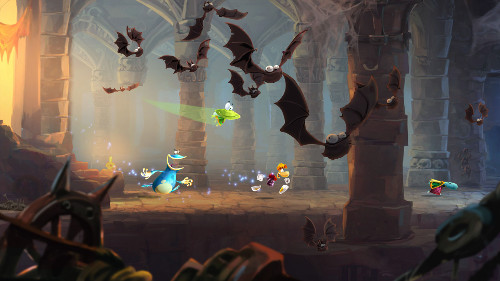 Scott Morrison:
Unless you count the Dreamcast Marathon, I haven't been playing much other than Shenmue. Preparation for, and the actual marathon itself kicked in a bit of an addiction for that game. I'm searching my house for the mirror at the moment. I glanced at a few online strategy guides for some hints and discovered that I'm skipping tons of side mission-type things, so I need to put my entire search on hold for Lan Di and start calling people and buying more things at Tomato. It's what my father would want.
I also played a bit more Tokyo Jungle after discovering that you can unlock a velociraptor in the game. That game is surprisingly fun in co-op, but worlds more confusing during big fights. Either way, I'm enjoying it.
So yeah, looks like most of my time has been spent in Japan both in the past and the future!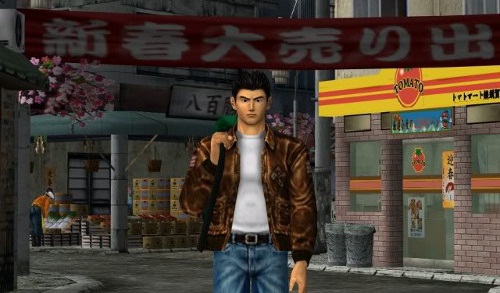 Mike Kyzivat:
I finally finished Fallout 3 after some 200+ hours. I finished the space alien romp, and the last quest I had open was the nuka-cola challenge, so I scrounged around the capitol building and scraped up two more quantums; which turned out to be the number I needed. Thank god because I wasn't sure where else I was going to get more quantums as I started the quest late and had drank most of the nuka-colas and the quantum. Luckily I was able to steal all the nuka-cola from that girls house and convert it to some quantums too.
I've been playing a little Blazblue and King of Fighters 13 with my brother, and realized I need more practice in King of Fighters.